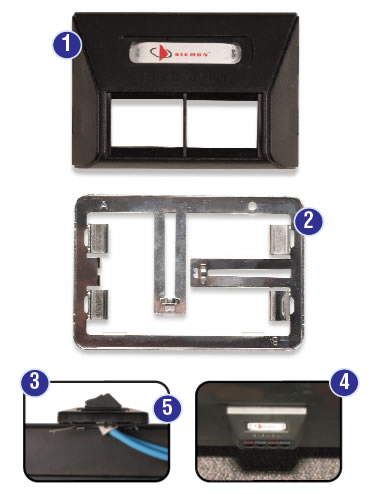 Why order separate faceplates to fit all the different varieties of modular furniture when you can carry one that fits them all?
We at Siemon asked ourselves the same question.
Our answer is the new Universal Modular Furniture adapter, which adjusts to fit all known furniture openings and panel thicknesses, providing a single mounting solution that eliminates the need for furniture-specific mounting products.
Single Solution – Single product solution for securely mounting work area network connectivity in any of today's commonly used modular furniture systems.
Flexible Mounting – Fits wide range of furniture opening sizes, from 1.3in (33mm) to 1.75in (44.4mm) high by 2.63in (67mm) to 3.0in(76mm) wide.
Manage Bend Radius – Extended design provides additional mounting depth and cable management space, helping maintain bend radius compliance in space challenged furniture pathways.
Optional Angled CT Adapter – Further extend mounting clearance for larger diameter, high-performance cabling with strict bend radius limits.
Low-profile – Impact-resistant design eliminates catch points to reduce potential damage due to incidental contact – a common concern in modular furniture connectivity.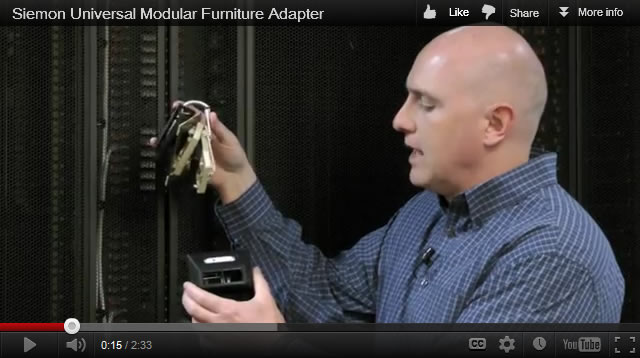 If you are a contractor and would like to try it out yourself, we'll send you a sample. Learn how to get a free sample.
Learn about other Siemon contractor-focused work area products.