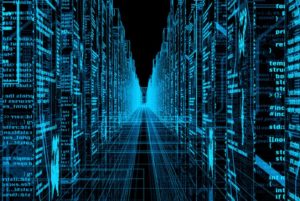 The Internet of Things (IoT) is rapidly evolving and brings many great advantages to organizations. However, the vast amount of Big Data that is expected from IoT, as well as from increasing storage intensive and cloud-based applications, has a significant impact on data centers. Within the data center environment, especially within switch-to-switch backbone links to the core and to the storage area network (SAN), there is immense pressure to handle extreme data volumes. To process this data, switch-to-switch links are rapidly migrating from 10 Gigabit per second (Gb/s) speeds to 40 and 100 Gb/s and beyond, which is best served by optical fiber cabling. In addition to higher speeds, the sheer number of equipment and fiber links continue to increase, leading to increased densities of fiber connections that need to be carefully managed.
With several fiber applications, standards and technologies available, data center managers need to understand current and future choices that provide reliable low latency, high bandwidth connections and scalability. First and foremost, data centers looking to upgrade their entire backbone data center cabling are faced with whether to deploy multimode or singlemode cable. While singlemode may offer the best future proof capabilities, the active equipment required currently remains more expensive than multimode equipment. Further, while most data center backbone links do not require the reach distances currently supported by singlemode fiber, which include up to 10 kilometers (km) for speeds ranging from 40 to 400 Gb/s, hyper scale data center backbone links often exceed the 100-meter maximum link length supported by multimode equipment. Hence, while multimode fiber remains the more common choice for these links, new developments in optimized-reach (i.e., 500 meter) singlemode data center solutions are expected to change the landscape of data center architectures.
Even selecting multimode fiber has become a more complex endeavor, especially with the upcoming 3rd edition of the ISO/IEC 11801 standard that will include a new type of wideband multimode fiber, designated as OM5. While existing OM3 and OM4 multimode fiber is specified to operate in the 840 to 860 nanometer (nm) wavelength range with 850nm as the optimal wavelength, new OM5 wideband multimode fiber specifies a wider range of wavelengths between 840 and 953nm to support wavelength division multiplexing (WDM) technology. WDM technology multiplexes multiple signals onto a single fiber using different wavelengths.
While OM5 may seem like an advantage in terms of reducing fiber strand counts, it is important to note that there are no applications currently under development within the Institute of Electrical and Electronics Engineers (IEEE) to operate over this medium and, as a result, there is no available information on data rate, link length, or strand count for installing this media today. As such, one of the emerging singlemode fiber applications may be the better solution for anyone looking to future proof for 400 Gigabit. For example, the pending IEEE P802.3bs (400GBASE-DR4) standard is slated to cost-effectively support 400 Gb/s over singlemode to 500 meters using 8-fibre MPO/MTP solutions with 4 fibers transmitting at 100 Gb/s and 4 receiving at 100 Gb/s. For more information, see our previous blog on OM5 multimode fiber.
In addition, the pending IEEE P802.3cd (50GBASE-SR) standard – anticipated to release in 2018 – will support single lane 50 Gb/s, demonstrating IEEE's commitment to the development of higher capacity applications over the installed base of OM3 and OM4 multimode fiber. There is also work on singlemode technologies for shorter reach (500m) applications via the pending IEEE P802.3cd (100GBASE-DR) and IEEE P802.3bs (200GBASE-DR4/400GBASE-DR4) that may provide yet another case for singlemode fiber to be considered.