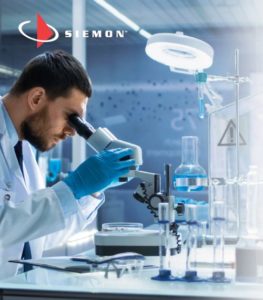 With the IoT and mobility, virtually everything we do now on a daily basis touches the network—and the proliferation of digital information, wireless handheld devices and Ethernet into every facet of our lives means that network connections are in more places than ever before. Some of those places could be subject to harsher environments than what exists in the commercial office space—think of outdoor eateries and cafeterias, resorts and stadiums, fitness centers, operating rooms and even marinas.
As our world becomes more digital and LAN connections for devices like Wi-Fi access points, card readers, cameras, point of sale machines and other devices pop up everywhere, it's important to consider that many of these connections located outside of the commercial office space may be exposed to moisture, chemicals, vibration, impact and other elements. Outlets, plugs and patch cords used to make connections to devices in these locations are therefore at risk of being damaged—unless of course they are properly protected. But what does properly protected mean?
There's a Standard for That
There are a wide range of industry standards that specify how well a component is protected from the elements—everything from vibration, impact and chemicals, to dust, moisture and electrostatic discharge. Some of these standards include ISO/IEC 24702, TIA-1005 and EN 50173-3 standards which all incorporate the MICE method of classification. MICE stands for Mechanical, Ingress, Climatic and Electromagnetic and includes three levels of environmental harshness—level 1 for everyday commercial office environments, level 2 for light industrial and level 3 for industrial.
Other standards to consider include the ingress protection (IP) rating developed by the European Committee for Electro Technical Standardization (CENELEC) and National Electric Manufacturer Association (NEMA) enclosure ratings for cabinets, surface mount boxes, floor and ceiling boxes, junction boxes and even network equipment housing. NEMA ratings for enclosures also have IP rating equivalents.
How Do I Choose?
If you've identified the potential for the surrounding elements to potentially impact your LAN connections, you should consider selecting ruggedized cables and connectivity that are designed for these harsher environments. In general, ruggedized cable and connectivity solutions for harsher environments should feature components and characteristics such as the following:
Chemical-resistant thermoplastic housing on connectivity—Plugs and outlets should use materials that provide the widest range of protection from most solvents and common industrial chemicals.
Dust caps for outlets—Ruggedized dust caps can protect unused outlets and seal outlets during wash downs.
IP67-rated copper and fiber connectivity—Ruggedized outlets and modular patch cords with an IP66/IP67-rated seal protect plugs and outlet contacts from dust and moisture.
Shielded twisted-pair cabling for copper—Shielded copper cabling such as F/UTP cables and S/FTP cables will provide much higher resistance to EMI/RFI.
More durable cable jacket materials—Jacket materials such as polyurethane and thermoplastic elastomers can provide better tensile strength and lower temperature flexibility and brittle points, as well as better tear, abrasion, chemical and moisture resistance.
IP44-rated faceplates—Stainless steel faceplates with rear sealing gaskets provide a protective seal from moisture and debris.
NEMA 4X enclosures—Enclosures and surface mount boxes with a NEMA rating will protect the termination points of ruggedized outlets.
Another consideration when selecting ruggedized cable and connectivity is a breadth of copper and fiber types in a variety of performance levels. Most manufacturers of industrial/ruggedized components provide Category 6 at best for copper, with many offering only Category 5e. Furthermore, few offer the latest fiber cable and connectivity in ruggedized versions. This could very well be due to the fact that many industrial systems don't require the higher bandwidth associated with Category 6A and fiber.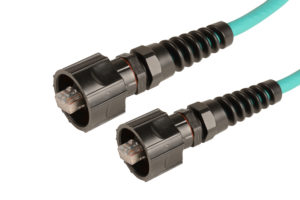 However, as the LAN extends into harsher environments, there is the need to maintain the same performance level as the rest of the LAN. Consider the latest high throughput 802.11ac Wi-Fi—users expect this level of wireless performance and 802.11ac Wi-Fi requires Category 6A at a minimum. So you're better off selecting a vendor with ruggedized copper and fiber cable connectivity available in the same copper and fiber performance levels as the rest of the LAN.
Check out Siemon's comprehensive line of Ruggedized Cables and Connectivity at www.siemon.com/ruggedized